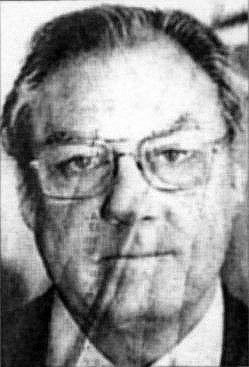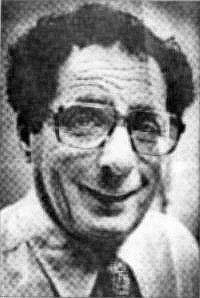 My Tribute To Jeff Hug and Larry Regan
---
*****If you have a memory you'd like to share please e-mail me and I will add it below.*****
---
Almost five years ago, in 1999, New Orleans has not only lost two local radio legends, but two of the nicest guys you'd ever want to know. Jeff Hug passed on January 29th, just five months after his former partner in crime, Roy Roberts.
Then, the sad news came June 2nd about the passing of Larry Regan. I was lucky (if you can call it that) to be in town and had a chance to pay my last respects to Larry, and I happened to long-distance Jeff on what turned out to be his last show.
What is fortunate is that they had both been on the air up until a few days before their deaths. Larry had just returned to the air a few months before, leading on The Rascals, his devoted callers, right up until the very end. I feel as long as any Rascal lives on, so will Larry. And I will always remember Jeff showing me how to work this & that and his kidding around in the studio at WTIX.
The last time I saw Larry, in 1996 or 1997, he gave me one piece of advice:
"Never eat anything anyone brings you (to the station). You never know what nut out there might try to poison you!"
---
Below are transcriptions from
The Times-Picayune/States-Item
---
Radio's 'Jeff' Hug, WSMB straight man
Wednesday, February 3, 1999
by John Pope

Jasper Joseph Hug, better known as "Jeff" of "The Nut and Jeff Show" that was a fixture on WSMB-AM for three decades, died Friday of an aneurysm at the Veterans Affairs Medical Center. He was 71.
On their show, Mr. Hug, a lifelong New Orleanian, played straight man to "Nut" -- Roy Robert Makofsky in real life -- as the pair quipped their way from 6 to 10 a.m. each weekday.
"It was a beautiful blend," said Larry Regan, a former nighttime talk-show host at the station. "It worked for them from Day One. It was beautiful watching them blend their talents."
Regan, who occasionally introduced them, called the two "the greatest guys I ever had the privilege of working with."
The partnership continued until July 1988, when they were fired after the station was sold to a New York City investor.
In 1993, the two men were among the first inductees into the New Orleans Broadcasting Hall of Fame. Makofsky, who used the name Roy Robert on the air, died in August at age 71.
Although "Nut and Jeff" became the stuff of local radio legend, the collaboration was accidental, said Josephine "Jo" Hug, Mr. Hug's wife.
One morning, in the WSMB studio on the 13th floor of the Maison Blanche Building, Mr. Hug, a newscaster, and Makofsky, who did commercials, started chatting for an audience that included John Vath, the station manager, who was listening on his car radio.
According to Mrs. Hug, he hurried back to the studio, burst in and said, "I got it! Roy, you're nuts, and Jeff, you're Jeff, so we're going to call you 'Nut and Jeff.'"
A partnership was born.
It just happened to come at the right time, Regan said, because many station owners were cautious about what performers said on the air. "It was like a funeral home," he said. "It was time for change in radio, and two of the nicest guys brought it in on a silver platter, and the audiences stuck with them."
Once the show was established, Mrs. Hug said, her husband was offhanded about it. "He said, 'We called it an illegitimate child, as it wasn't planned. Once it was born, we tried to make the best of it,'" she said.
As the show evolved, Mr. Hug displayed a skill for ad-libbing, Regan said, and for interjecting information he had acquired as a voracious reader.
"He knew how to play off Roy," Regan said. "If the joke laid an egg, he knew how to cover it. It was chemistry. They knew one another's thoughts, and if one slipped, the other could pick him up."
A nephew of the pianist Armand Hug, Mr. Hug graduated from S. J. Peters High School, attended Louisiana State University and graduated from Loyola University. During the Korean War, he was a public information officer in the Army.
Mr. Hug, an avid golfer, was a member of the Greater New Orleans Broadcasters Association.
In addition to his wife, survivors include four daughters, Debra McGregor, Rebecca Long, Kathy Auletta and Michelle Trosclair; three sisters, Eva Zarza, Marion Prejean and Rosemary Kambur; seven grandchildren; and a great-grandchild.
A memorial service was held Monday at Jacob Schoen & Son Funeral Home.
---
WSMB cut-ups 'Nut and Jeff' leave legacy of laughter
Friday, February 5, 1999
by Mark Lorando
Let's forego the customary moment of silence.
This morning, in honor of Jeff Hug, who died last week, and Roy Roberts, who passed late last year, better that we should all observe a moment of laughter.
Because it was Roberts and Hug, better known as "Nut and Jeff," who introduced New Orleans listeners to the comic brand of breakfast-hour banter that now defines morning radio in this town, and every other.
Hug was the straight man, Roberts was the "Nut," and together they gave locals something to laugh about four hours a day, five days a week for 30 years on WSMB-AM 1350. When Hug and Roberts started cutting up on the air in 1958, New Orleans had never heard anything quite like them.
"At the time, WWL had 'Dawnbusters,'" said Don Cooper, president of the Greater New Orleans Broadcasters Association. "But 'Dawnbusters' was a different kind of entertainment, with a band and singing and skits on a much larger scale."
"Nut and Jeff" was just a couple of guys talking, and in the end, they talked "Dawnbusters" to death. In the '50s, '60s, and to a lesser degree the '70s, they were the clown princes of the local airwaves. WWL tried to hire them away in 1980, but they chose to remain loyal to the station that had hired them, a decision that came to haunt them in 1988 when WSMB's new out-of-town owners replaced them.
By that time, a decade of mismanagement and neglect had sent WSMB's ratings down the tubes and "Nut and Jeff" with them, forcing them to retire their partnership, as so often happens in radio, at the bottom.
But their importance to their business can't be overstated. As Steve Allen and Jack Paar were to Jay Leno and David Letterman -- blazers of the trail -- Hug and Roberts are to WRNO's John Walton and Steve Johnson, KHOM's Scott Robb and Rob Holloway, WNOE's Eddie Edwards and "The Breakfast Flakes," WQUE's "CJ and Monica," WEZB's "Wankus in the Morning."
Hug, who was 71, continued his on-air presence right up until his death, most recently at AM stations WTIX and WASO. But when he was inducted into Greater New Orleans Broadcasters Association Hall of Fame in 1993, it was as a member of the legendary "Nut and Jeff."
Their presenter at the induction ceremony, fittingly enough, was John Walton.
---
Larry Regan, 73, radio pioneer, Hall of Famer
Saturday, June 5, 1999
by David Cuthbert
Larry Regan, who pioneered local talk radio with his freewheeling late-night "Rascals" call-in show, died Wednesday. He was 73.
"He is literally one of the fathers of talk radio in this country," said Don Cooper, president of the Greater New Orleans Broadcasters Association, which induced Mr. Regan into its Hall of Fame in 1996. "When Larry started doing talk radio, there just wasn't anyone else doing it."
For more than 20 years, on WSMB and later WWIW (now WBYU), Mr. Regan presided over a broadcast Tower of Babel in which callers affected colorful pseudonyms and provided even more colorful conversation. They sounded off and feuded with each other as Mr. Regan refereed, taking a low-key, humorous approach to the garrulous eccentrics and insomniacs who called all night long.
"We've got the greatest characters here in New Orleans,' he said in 1993. "Damon Runyon would go crazy with this crowd."
Citing some of his regular callers, he said, "There was the 'Yankee Clipper.' He had a wooden leg, diabetes, a whiskey voice and went to the opera and Carnival balls with an ex-debutante. He got mugged one night while he was calling the show. 'Understanding Henry' booked horses out of a doughnut shop. 'Shirley the Alcoholic' would dip her toast in vodka so she wouldn't get drunk on an empty stomach.
"People ask me about the 'Parakeet' to this day. She was a streetwise little woman, a natural comedienne; they had people making tapes of her every night. I know a bank vice president who was the Parakeet's biggest fan. He'd get up at 5, turn the kitchen radio and put the earplugs in so his wife wouldn't hear."
A native New Orleanian, Mr. Regan served in the Navy during World War II and began his radio career in the late 1940s at WTPS, a station owned by the Times-Picayune. His first job was as record librarian, followed by stints as host of a sports show, "Recap with Regan" (which he described as "a sort of 'You Are There'-type thing where we played football games and fights with sound effects"), and "The Cajun Cowboy," a music show.
He left the station to do a record promotion for A2 record distributors, "which had maybe 50 small labels, such as Minit. They recorded Irma Thomas, Ernie K-Doe and Allen Toussaint when they were just kids."
Mr. Regan got back into radio on WJMR, working with Duke Field, otherwise known as the legendary "Poppa Stoppa," who introduced black music to local radio. "I was 'Bottle Stoppa,'" Mr. Regan liked to say.
From 1956 to 1965, he was master of ceremonies for record hops at local schools several days a week. "His talent came out at the dances," said Jim Russell, his former manager. "He was an automatic personality."
In 1958 Mr. Regan became the host of the first local TV record hop, on WVUE, which lasted eight months.
"All the best rhythm and blues people were black," he said, "and I tried to get Fats Domino on the show, but the station management wouldn't allow it. I did get Ray Charles on, but they told me we couldn't touch on camera, so I made it a point to shake hands."
He joined WSMB radio in 1963, first working a daytime shift. When the station went 24 hours, Mr. Regan went to the early-morning hours.
"I never planned a talk show," he said. "One night I read an article on the air about women having trouble with their feet when pointy-toed shoes became popular and said, 'What do you think about that?' and opened up the phone for a few quick calls. The next night somebody called up and asked, 'What are you going to talk about tonight?'"
Mr. Regan and his Rascals kept talking on WSMB for 16 years, until the station let him go in 1979. He bounced back onto the airwaves in 1980 at WWIW. He was terminated again in 1986, when that station automated its operations, but he re-emerged the same year at WSMB. He remained on the air there for three more years before the station was sold and Mr. Regan was let go again.
In the early '90s he did public relations work for Quaglino Tobacco and Candy Co.
Recently, he got to relive a bit of his past, phoning in to WTIX radio from his home weeknights from 7 to 8. "The idea we had was to eventually put him on the air full-time," WTIX General Manager Ed Butler said. "But he was just too sick."
"It was remarkable," former broadcast colleague Bob Middleton said. "The minute Larry was on, the calls came flooding in. The switchboard lit up like Christmas tree lights."
"People understood that Larry was genuine. The man you heard on the air was the man he was: the most welcoming, amiable guy you can imagine," Middleton said.
Survivors include a brother, Douglas Joseph Regan, Jr.
A Mass will be said Tuesday at 11:30 a.m. at St. John the Baptist Catholic Church, 1139 Dryades St. Visitation will be Tuesday from 9 to 11 a.m. at Tharp-Sontheimer-Tharp Funeral Home, 4127 S. Claiborne Ave. Burial will be in Garden of Memories.
---
Satellite dish sends pink slips to WWIW's Regan, 5 others
Monday, July 14, 1986
by Mark Lorando
After six years at WWIW radio and more than 20 years working in local radio, Larry Regan has lost his job to a satellite dish and a security guard.
Regan was one of six WWIW-AM 1450 employees who got pink slips last week. The clock had been running out on them since October, when the station turned its nighttime lineup over to the Satellite Music Network, a Dallas and Chicago-based company that provides programming for 601 stations including three in New Orleans.
Four part-time weekend staffers are affected, plus Bob "Doc" Watson, who worked 6 p.m. to midnight weekdays, and Regan, who worked the midnight to 6 a.m. shift, including a three-hour talk show starting at 3:05.
"Through technology," explains general manager David Smith, "they're no longer needed."
SMN provides personality and music, leaving time for local weather and commercials. It is senseless to have on-air talent merely "punching buttons," Smith says.
SMN provides automated radio, or close to it. At WWIW, for instance, the security guards are authorized by the Federal Communications Commission to sign program logs and perform the menial tasks required in the studio during satellite shifts.
"The Satellite Music Network is designed so that part-time persons simply aren't needed," Smith says. "Larry is in a different situation. He wasn't laid off; he was replaced with music."
The bottom line, Smith agrees, is the same: Regan is no longer on the payroll and his wacky cast of talk show callers is no longer on the air. Says Smith, "We're going to miss him."
Regan came to the big band music station in May 1980, six months after being laid off from WSMB, where he hosted a late-night talk show for 16 years. He was unavailable for comment.
WWIW is not the only local AM radio station to cut back its staff and turn much of its air over to out-of-town programmers. Since this spring, WTIX and WMKJ have kept their local morning drive shows intact but turn the rest of their daily operations over to the same Satellite Music Network that WWIW uses. (WTIX also runs Mutual Radio's Larry King show at 11 p.m.)
SMN signed on in August of 1981 with only two formats and has since expanded to six -- country, adult contemporary, top 40, big band (WWIW), heart and soul (WMKJ), and rock oldies (WTIX), with a new heavy-metal format in the works.
Spokeswoman Kristine Sites says that of the network's 601 affiliates, 328 are on AM. The majority are in markets much smaller than New Orleans, which is the 34th largest in the country, but SMN does have a Motown station in Los Angeles.
"In the smaller markets, we can provide a much higher quality of music and announcers," Sites says.
The expansion into New Orleans, where three local stations have joined the network over the last six months, was part of an effort to enter some larger cities and expand the advertising base. However, Sites says, there was no particualr concerted effort in this city.
"Certainly, the economics paly a part," she says, referring to the area's struggling economy and the relatively cheap cost of adding the satellite service. "But more than that I think it's probably just serendipity."
WWIW's Smith says that while he can't speak for the other stations, his decision to join the network was "a business decision...it's very dificult to find good part-time personnel that are knowledgeable about the kind of music we play. We're upgrading our quality as well as saving money."
WWIW's music library is "very old," Smith says. "SMN has the resources to maintain a fresh, crisp inventory of cassettes that we don't have the financial resources to match."
But what about a local identity? How can New Orleans radio expect to distinguish itself from other markets when so many local stations have begun sharing their programs witht he rest of the country?
Smith says that 'IW recognizes "the need to be live and give a local presentation," and he says the station has preserved its 6 a.m.- 6 p.m. lineup, featuring Bob Middleton, Jay Gardner and Dan Valentine, for just that reason.
"It's a long-term matter," Smith says. "It's not something short-term to offset a poor economy."
---
Future of 'Way It Was'
Sunday, June 1, 1980
by Wanda Freeman
There'll be dancing in the ballrooms, if not in the streets, when WWIW expands to a 24-hour format Sunday night.
The "Wonderful Way It Was" is the only local radio station to devote itself to a Big Band/New Orleans jazz format. With that singular identity, enhanced by the well-timed entry of all-night veteran Larry Regan, 1450 Radio is starting to look like a real success story.
Round-the-clock programming and the return of Regan to nighttime duty are both exciting moves for radio listeners, and which takes precedence can only be determined by who's talking, or who's listening. WWIW has been around for three years, but station manager David Smith has timed this big move to mark a one-year anniversary -- the day his company, Radio Vanderbilt, bought WWIW.
As for Larry Regan, his legion of fans and the nicknamed "Rascals" who called in and joked with him for 16 years on WSMB must be thrilled to have him back on the midnight-to-6 a.m. shift -- even though he won't get to talk much. Says Smith, "The most important thing is the music. We want to devote Larry's shift to that exclusively."
WSMB surprised everyone -- including Regan -- by firing him last November, and the Rascal-rouser still is bewildered about the move. Station manager Marshall Pearce told him they "needed something different," said Larry, "but this kid they brought in does comedy. What's so different?"
Regan was hired for weekends at WWIW a month ago, some time after the 24-hour format came into consideration. This was one of those fortuitous grabs that are part of a healthy pattern at WWIW. The station, an NBC affiliate, adopted CBS Radio Mystery Theater and later Sears (now Mutual) Radio Theater. They were rejects at CBS affiliate WWL, and wild successes on 1450. WWIW also took in the Archdiocesan Rosary broadcast, which was cancelled after many years on WSMB. Interestingly, Radio Vanderbilt's parent company is Communications Corporation of the South -- which gave Ch. 26 the reputation for good "pickups" of affiliate discards during its ownership of that station.
"The 24-hour format was in the works for some time," said Smith. "We were very aware of Larry Regan's popularity, of the growth of the station, and the listeners wanted more and more. When we first hired Larry, it was not for the midnight-to-six -- but it was a stepping stone...He understands the format...and he gives George (Bonnell) a good morning lead-in..."
(Note: the remainder of this article was not transcribed because it did not concern Larry.)
---
Still Nutty After All These Years
Sunday, May 18, 1980
by Wanda Freeman
"Rock 'n' roll really was our competition," said Roy Roberts, the "Nut" half of WSMB's Nut and Jeff. Roberts and Jeff Hug were recalling their start as a talk team 19 years ago, when talk shows were just beginning as a radio form.
"At one time all they wanted was something different," he explained, and Nut and Jeff are still different. They stand out as a two-man team, bantering with each other and handling far fewer phone calls than solo talkmasters.
"He was playing records and I was doing the news, and we were talking back and forth," said Jeff. "And (manager) Marshall Pearce says, 'You all are crazy!'"
"He was crazy and I was the nut," said Roberts. "Somebody called in and said, 'You're Nut and Jeff,' like the cartoon 'Mutt and Jeff.'
"We owned the market," he said. "That was back in the Hooper days. Then WWL started getting off their duffs, and WGSO, which was WDSU at the time, became agressive...And you still had rock 'n' roll."
Jeff said, "And some of the rock stations started. WNOE and WTIX tried personalities. Ruby over at WWL was our first big threat...'GSO started a half- hour earlier, and we slipped. But our ratings went back up around 8 o'clock.
"They sent people here (from out-of-state stations) to listen to us," he said. That makes Nut and Jeff pioneers, part of radio history. "That's right," said Jeff.. "You wanta see our dinosaur?"
"She wants to see Burt Reynolds," said Nut. "When you get to be 39 like us, you'll have some history to talk about too!" said Jeff. The succession of easy jokes and smooth laughs made the interview sound like the 6-10 shift.
WWL radio liked Nut and Jeff so much they tried stealing them away a few weeks ago. WWL vice-president/general manager Mike Early offered a bagful of incentives, including a hefty salary hike. But Nut and Jeff stress that Early was only sending out feelers. "It was not a solid offer, there was nothing in writing," said Jeff. "They were dealing in generalities."
Nut said the "suggestions," considered fairly standard WWL fare, included a possible three-year contract, an insurance policy, profit sharing, a retirement plan, a car, clothes, and the restaurants of their choice for business meals.
"But we have a loyalty to our station, to Marshall Pearce," said Nut. "I'm here 25 years. And I didn't particularly care for the new shift."
And they said together they weren't so sure they'd want to leave the morning market.
Roberts said he and Hug "told Marshall they had made this glamorous offer to us, and we're looking for benefits, some rewards for staying."
Said Jeff, "I think we'll get another plate o' red beans once a month." Said Nut, "WSMB has come up with something that hasn't been implemented." So it appears Nut and Jeff are staying at WSMB, but the papers haven't been signed.
The job offer came at a time you might expect them to be considering retirement. But, said Jeff, "With today's economy, I don't know how anybody can retire -- I don't think I can." And they're still going strong after starting a piece of history on March 1, 1961.
"We're proud," said Nut. "People keep yelling about demographics, this age group likes that -- like we're finished, like a golfer or football player is finished at a certain age."
And Jeff, perhaps, knows why they're not finished. "Cooperation. Also we know the New Orleans market very well. In the morning, I think they like a lotta funny things. The weather. The time. Who won the ball game."
---